2835 Kemet Way SimpsonvilleSouth Carolina29681United States of AmericaTel: +(1) 08649636300 Web: http://www.kemet.com/
Featured products
Thermal Sensing Switches TRS® & OHD™ Series
Quick response times and excellent environmental resistance enable the KEMET thermal switches OHD & TRS to stand out in thermal solutions.
High Reliability (Long Product Life Time) - helping your product to stand the test of time
No Special Circuit Design Required (Stand-alone Operation) - easy to design in and use
C4AQ DC-Link Capacitor
C4AQ is KEMET's DC-link box capacitor using metallized polypropylene film
Suited for industrial, automotive and power supply designs
Perfect for DC link, DC filtering and energy storage applications
Delivery multiple benefits including self-healing characteristics and low l
C4AQ is an AEC-Q200 certified solution for the automotive industry
Operational-Lifetime of C4AQ capacitors can be obtained by calculating the capacitor Hot Spot temperature (THS), the capacitor specifications, and the design application parameters. Then, the life expectancy can be determined from the Life Chart in the C4AQ datasheet.
KC-LINK™ for Fast Switching Applications
KC-LINK™ Capacitors are ideal for fast switching semiconductor applications which utilize DC Link, Snubber, and Resonator Capacitors.
Ferrite Power Inductors
Characterized by low core loss, low DCR and low self heating, the KEMET TPI ferrite core inductors are designed for high efficiency at large currents.
Chokes, Coils & Inductors
KEMET AC Line Filters, also known as coils or chokes or inductors, suppress electromagnetic interference (EMI). Designed with proprietary ferrite cores.
Current Sense Transformer
KEMET's current sensors range from low- or high-alternating current transformers, zero-phase transformers, to direct/pulse current sensors.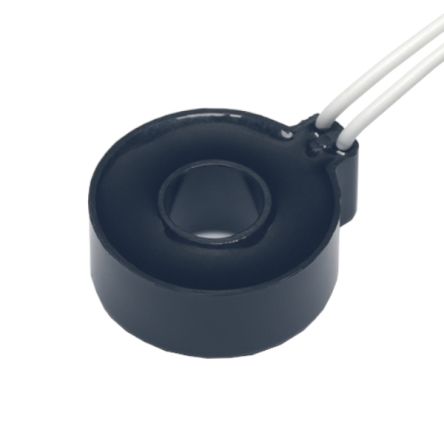 DesignSpark is the home of our engineering community. It's an online platform which allows passionate engineers to share ideas and find resources or tools to help with their projects.