We're here to support you
As critical services begin to open across the UK, we know you'll be looking for a reliable and compliant supplier to help you open your doors to a COVID-19 secure workplace.
New Customer
If you are a new customer to RS and want to take advantage of the special CCS Framework terms, please click the link below to register and our CCS team will contact you with your account details.
Register Now >
Existing Customer
If you are an existing RS customer with your own terms, please log in and browse our return to work products to keep you and your colleagues safe.
Log In >
At RS we are here to bring you quick and easy access to the widest range of products.

We are a Crown Commercial Service supplier and a compliant route to market for you under RM3837.

Whether it's Protective Equipment, Cleaning and Hygiene products or Social Distancing and Workplace items, we're by your side with everything you need to resume your activities safely and efficiently.
FFP2 masks - In stock!
FFP2 NR disposable mask with cupped deisgn and a multi-layered filtration material. In stock to order now!
View Now >
3-ply Polyester Masks - In Stock!
Lightweight disposable face masks supplied in packs of 50 - In stock to order today!
View Now >
Hygiene Kits - In stock!
Kits which combine masks, wipes & hand sanitiser in a single package - In stock for immediate despatch!
View Now >
Masks & Face Shields
Disposable 3-ply masks and lightweight face shields can protect workers who are unable to always maintain social distance.
View Range >
Eye Protection
Cut the risk of injuries and even blindness from flying debris, chemical splashes, gas and dust.
View Range >
Temperature Checking
Non-contact temperature measurement to allow the body temperature of colleagues to be checked safely.
View Range >
Social Distance Signage
Signage and guidance to ensure social distancing and hygiene measures are followed at all times.
View Range >
Line Marking
Mark out spacing, walkways and pedestrian routes to help your staff maintain social distancing.
View Range >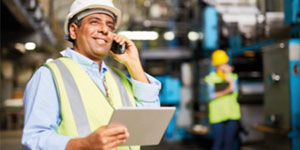 Hi Viz Jackets
Hi-Vis waistcoats provide protection and visibiilty for the upper body
View Range >
Hand Sanitisers
Anti-bacterial hand sanitisers which kill up to 99.999% of bacteria and viruses available in single bottles or as bulk packs.
View Range >
Cleaning & Wipes
Hand cleaner, surface cleaners, wipes and towels for pre-cleaning and on-going elevated levels of hygiene.
View Range >
Mops, Brushes & Bins
Looking for janitorial equipment? Browse our quality range of brooms, mops, buckets and more.
View Range >