i
More info
Although men continue to dominate the top of the world's rich lists, an increasing number of women are climbing up the ranks too. However, when it comes to all of the billionaires on the 2019 Forbes rich list, only a mere 12% are women. Not only that, while 73% of male billionaires made their own fortunes, only 27% of female billionaires are self-made. That makes these self-made women billionaires featured in this list all the more interesting.
Diane Hendricks is the richest self-made woman in America with a huge $6.3 billion fortune. However she had a very humble upbringing. She grew up on a dairy farm and became a mother in her teens. She never went beyond high school and earned her diploma studying at home while pregnant. Despite all this, she co-founded and still chairs ABC Supply, now the nation's largest wholesale roofing distributor, with a revenue of over $9 billion. Diane Hendricks' background story is vastly different to that of Kylie Jenner. At the tender age of just 22, Kylie has built up a cosmetics empire, started a clothing line, and made millions promoting products on Instagram. She is now America's youngest self-made billionaire, beating Mark Zuckerberg for the title, who was 23 when he became a billionaire. However, what the two stories show is that women from very different backgrounds can become entrepreneurs and ultimately find themselves on the list of the richest self-made women in the world.
Using data from Forbes' richest self-made women list, we've looked at the richest women in the world who saw net worth increases between 2018 and 2019. This increase was then compared to the input salary to establish how long it took for the featured women to gain the same amount of wealth. Enter your salary into the tool to find out how long it takes the richest self-made women to earn your salary.
You
vs
The Richest Women In The World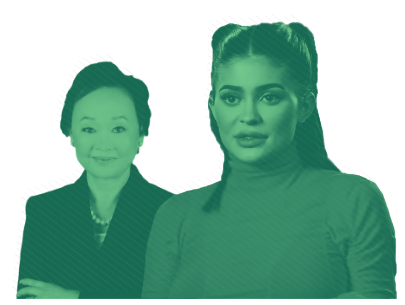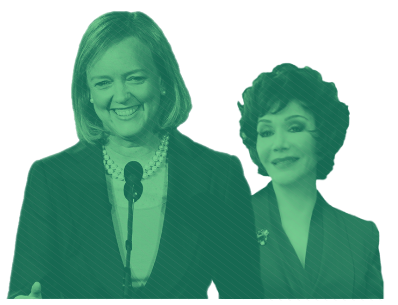 The world's richest
self-made women
Whether it's biotech, IT or cosmetics, the business world is full of successful and inspirational women.
We've looked at some of the world's richest women who saw net worth increases between 2018 and 2019 to see how long it took them to earn your wage.
Enter your salary below to find out.
#1
Diane Hendricks
Networth: $6.3 Billion
Source of wealth: Chairs ABC Supply, a wholesale distributor of roofing
Age: 72
Earnings

Per

$

2,191,781

Day

$

91,324

Hour

$

1,522

Minute
Time to earn your salary:
00

Days

00

Hours

00

Minutes
#2
Thai Lee
Networth: $2.1 Billion
Source of wealth: CEO of SHI International, a leading IT provider
Age: 61
Earnings

Per

$

1,369,863

Day

$

57,078

Hour

$

951

Minute
Time to earn your salary:
00

Days

00

Hours

00

Minutes
#3
Lynda Resnick
Networth: $2.8 Billion
Source of wealth: Owner of the Wonderful Company, a healthy food and drink brand
Age: 76
Earnings

Per

$

1,095,890

Day

$

45,662

Hour

$

761

Minute
Time to earn your salary:
00

Days

00

Hours

00

Minutes
#4
Peggy Cherng
Networth: $1.7 Billion
Source of wealth: CEO of Chinese fast food chain Panda Express
Age: 71
Earnings

Per

$

821,918

Day

$

34,247

Hour

$

571

Minute
Time to earn your salary:
00

Days

00

Hours

00

Minutes
#5
Anne Wojcicki
Networth: $690 Million
Source of wealth: CEO of 23andMe, a pioneering DNA testing firm
Age: 46
Earnings

Per

$

684,932

Day

$

28,539

Hour

$

476

Minute
Time to earn your salary:
00

Days

00

Hours

00

Minutes
#6
Meg Whitman
Networth: $3.4 Billion
Source of wealth: CEO of eBay from 1998 to 2008
Age: 63
Earnings

Per

$

547,945

Day

$

22,831

Hour

$

381

Minute
Time to earn your salary:
00

Days

00

Hours

00

Minutes
#7
Gail Miller
Networth: $1.4 Billion
Source of wealth: Chairs automotive retailer Larry H. Miller Dealerships
Age: 75
Earnings

Per

$

547,945

Day

$

22,831

Hour

$

381

Minute
Time to earn your salary:
00

Days

00

Hours

00

Minutes
#8
Judy Faulkner
Networth: $3.6 Billion
Source of wealth: Founder of leading medical-record software provider, Epic
Age: 76
Earnings

Per

$

273,973

Day

$

11,416

Hour

$

190

Minute
Time to earn your salary:
00

Days

00

Hours

00

Minutes
#9
Alice Schwartz
Networth: $1.1 Billion
Source of wealth: Founder of Bio-Rad Laboratories, a provider of clinical diagnostics
Age: 93
Earnings

Per

$

273,973

Day

$

11,416

Hour

$

190

Minute
Time to earn your salary:
00

Days

00

Hours

00

Minutes
#10
Kylie Jenner
Networth: $1 Billion
Source of wealth: Founder of Kylie Cosmetics, a beauty retailer
Age: 22
Earnings

Per

$

273,973

Day

$

11,416

Hour

$

190

Minute
Time to earn your salary:
00

Days

00

Hours

00

Minutes