Published

15 Nov 2022

Last Modified

29 Aug 2023

8 min
The Ultimate Guide to Emergency Stop Buttons by Eaton
Emergency stop buttons are key for employee and machine safety. Discover all you need to know about e-stops in this handy guide from RS and Eaton.
Emergency Stop Buttons Explained
What is the Emergency Stop Button?
How Do Emergency Stop Buttons Work?
Types of Emergency Stop Buttons
Eaton RMQ Small E-Stop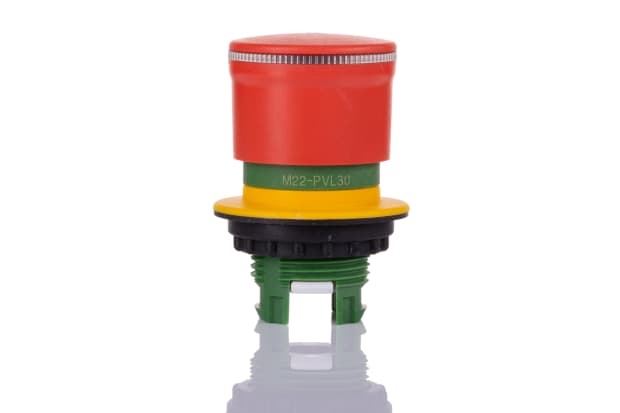 The Small Emergency Stop Button
Explore Eaton RMQ Small E-Stop
Get to know the RMQ small emergency stop button with this handy video from Eaton.
Installing Emergency Stop Buttons
Keep in mind...
For the emergency stop function, NC (normally closed) contacts need to be used.
Resetting Emergency Stop Buttons