STMicroelectronics STM32F407VGT6, 32bit ARM Cortex M4 Microcontroller, STM32F4, 168MHz, 1.024 MB Flash, 100-Pin LQFP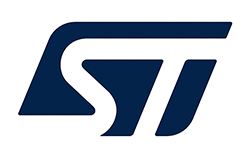 RS Stock No.:

746-8226

Mfr. Part No.:

STM32F407VGT6

Brand:
View all Microcontrollers
---
451 In stock - FREE next working day delivery available
| | |
| --- | --- |
| Units | Per unit |
| 1 - 9 | £14.61 |
| 10 - 24 | £13.44 |
| 25 - 99 | £12.89 |
| 100 - 249 | £11.34 |
| 250 + | £10.80 |
RS Stock No.:

746-8226

Mfr. Part No.:

STM32F407VGT6

Brand:
Legislation and Compliance
---
Product Details
STM32F407/417 Microcontrollers, STMicroelectronics
The STM32 F407/417 high performance ARM® Cortex™ M4 based microcontrollers integrate innovative peripherals with 168 MHz operating frequency, in addition to this it has an Ethernet MAC and camera interface for CMOS sensors. The STM32 F407/417 32-bit Flash MCUs feature a Floating point unit (FPU) with digital signal processing (DSP) instructions and a memory protection unit (MPU) which improves application security. ST's STM32F417 microcontroller incorporates a crypto/hash processor providing hardware acceleration for AES 128, 192, 256, Triple DES, and hash (MD5, SHA-1)

STMicroelectronics STM32 F407/417 high performance and industry standard core architecture is supplied with enhanced peripherals and I/Os that are connected. They include ADCs, DACs, a RTC, 16-bit timers including two PWM timers for motor control, 32-bit timers. As well as a true number random generator (RNG). In addition a set of power saving modes allowing low-power application designs. They will cover a wide range of applications which include motor drive and application control, Industrial applications: Inverters, PLC, scanners, HVAC, video intercom, Home audio appliances and Medical equipment.

168MHz CPU/210DMIPS
ART Accelerator (dynamic power scaling)
12-bit DACs, 12-bit ADCs
Timers: 16-bit and 32-bit
Temperature range: –40 to +85 °C and –40 to +105 °C
Power supply 1.8 to 3.6 V
Standard and advanced communication;
I2Cs, SPIs, I2Ss full duplex (dedicated internal audio PLL)
USARTs; UARTs
USB OTG FS; USB OTG HS, CANs
SDIO/MMC interface
True random number generator
Flash Memory: up to 1 MB, SRAM: up to 192 KB, Back up RAM: up to 4 KB
Crypto/hash processor (STM32F417 only)


STM32F4 Series 32-Bit ARM Cortex-M4 Microcontrollers, STMicroelectronics


The ARM Cortex-M4 based STM32 F4 series of high-performance MCUs with DSP and FPU instructions is an extension of the industry-leading STM32 portfolio towards even higher performance. Up to 180 MHz operating frequency.


Up to 2x USB 2.0 OTG FS/HS
SDIO (Secure Digital Input Output)
USART, SPI, I²C
I²S (Inter-IC Sound) + Audio PLL
16 and 32 Bit Timers
Up to 3x 12-Bit ADC
Low Voltage 1.7 V to 3.6 V
---
Specifications
| | |
| --- | --- |
| Attribute | Value |
| Family Name | STM32F4 |
| Package Type | LQFP |
| Mounting Type | Surface Mount |
| Pin Count | 100 |
| Device Core | ARM Cortex M4 |
| Data Bus Width | 32bit |
| Program Memory Size | 1.024 MB |
| Maximum Frequency | 168MHz |
| RAM Size | 4 kB, 192 kB |
| USB Channels | 1 x Device, 1 x Host, 1 x OTG |
| Number of PWM Units | 1 x 16 bit |
| Number of SPI Channels | 3 |
| Number of USART Channels | 4 |
| Number of CAN Channels | 2 |
| Number of I2C Channels | 3 |
| Typical Operating Supply Voltage | 1.8 → 3.6 V |
| Number of UART Channels | 2 |
| Number of ADC Units | 3 |
| Pulse Width Modulation | 2 x 16 bit |
| Maximum Operating Temperature | +85 °C |
| Minimum Operating Temperature | -40 °C |
| Length | 14.2mm |
| ADCs | 16 x 12 bit |
| Width | 14.2mm |
| Maximum Number of Ethernet Channels | 1 |
| Instruction Set Architecture | RISC |
| Dimensions | 14.2 x 14.2 x 1.45mm |
| Number of PCI Channels | 0 |
| Program Memory Type | Flash |
| Number of Ethernet Channels | 1 |
| Number of LIN Channels | 1 |
| Height | 1.45mm |