Electrical Insulation Tape Colour Chart Guide
Many different types and colours of electrical tape are available, each best suited to different uses. With so many characteristics to choose from, including materials, sizes, and colours, it is important to ensure you select the best type of electrical insulation tape for your task. As is the case with most products, the most suitable type will largely depend on the planned application and the qualities required.
This guide focuses on the different electrical tape colours, showcasing what colours are available, and explaining common uses for each colour.
Electrical Tape Colours: Uses and Meanings
Various types of coloured electrical tape are available, often used specifically for colour-coding wires and other components. It is worth noting that there are some key differences between the most common coding systems used in the UK and the US, as we highlight below.
Pink Electrical Tape
While pink electrical tape is available, it is not used as a standard phasing tape colour anywhere in the world. Instead, pink tape is usually used by hobbyists rather than professionals and electricians.
Black Electrical Tape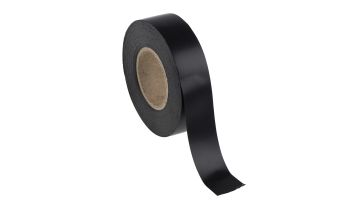 While most electricians will generally only use black electrical tape for the actual insulation of wires and connections, other electrical tape colours are commonly chosen as phasing tapes.

Wires that need to be phased can thus be marked with a ring of colour-coded tape near the termination at each end, making the purpose of each wire clearer.
Shop Black Electrical Tape
White Electrical Tape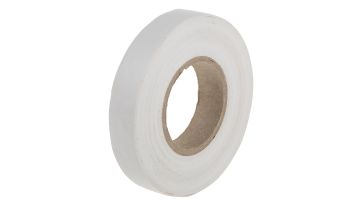 In the UK and internationally, white electrical tape is not widely used as a phasing indicator. However, in the US, it is generally taken to signify 'low voltage, neutral'.

Conversely, in the UK, white insulation tape is very often used for visible and external applications involving white cordage, to provide better overall aesthetics on a multitude of standard domestic applications.
Shop White Electrical Tape
Blue Electrical Tape
Blue electrical tape is typically used to indicate 'low voltage, phase C' in both the UK and US. International usage indicates, 'low voltage, neutral sheath, 230V'.
Shop Blue Electrical Tape
Green Electrical Tape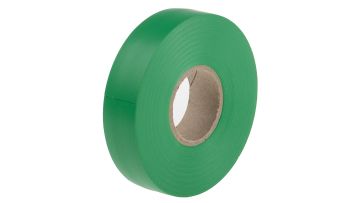 Brown Electrical Tape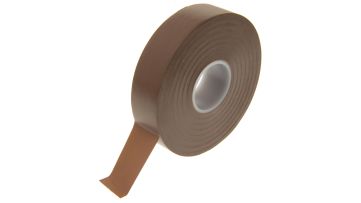 Brown electrical tape is not widely used as a phase indicator in the UK. In the US, it denotes 'high voltage, phase A', while in international use, it usually signifies 'low voltage, phase A'.
Shop Brown Electrical Tape
Yellow Electrical Tape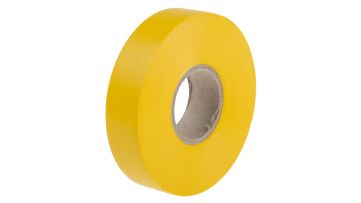 In the UK, yellow electrical tape is used for 'low voltage, phase B'. In the US, it denotes 'high voltage, phase C', while yellow in international use means 'sheath, 110V site wiring'.
Shop Yellow Electrical Tape
Red Electrical Tape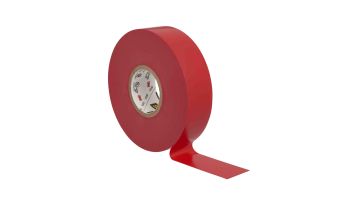 Red electrical tape commonly signifies 'low voltage, phase A' in the UK, while in the US it will usually be 'low voltage, phase B'. Internationally it is taken to identify 'sheath, 415V 3-phase'.
Shop Red Electrical Tape
Grey Electrical Tape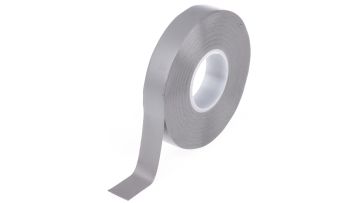 Grey electrical tape is another uncommon standard in the UK, but internationally it will often signify 'low voltage, phase C'. In the US, the usual implication of grey electrical tape would be 'high voltage, neutral'.
Shop Grey Electrical Tape
Orange Electrical Tape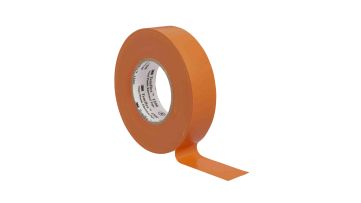 Orange electrical tape is not usually used in the UK. Instead, it is more prevalent in the US and is also used internationally.

In the US, orange electrical tape signifies 'high voltage, phase B', while internationally, it refers to the wiring sheath colour.
Shop Orange Electrical Tape
Purple Electrical Tape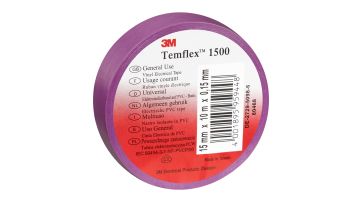 Once again, purple electrical tape is not a standard colour for phasing tape in the UK.

Violet tape is primarily used in the US to denote 'high voltage, phase B' and while other shades of purple electrical tape are available, they are not commonly used.
Shop Purple Electrical Tape
Clear Electrical Tape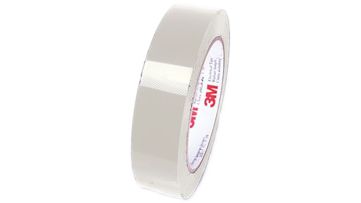 Clear electrical tape is not used for phasing tape, yet it is sometimes seen used alongside other colours of electrical tape to avoid confusing colours.

It is primarily used for maintenance and repair work and due to its lack of colour, it is well suited to highly visible applications where brighter tape colours would be much more noticeable.
Shop Clear Electrical Tape
Electrical Insulation Tape Thickness and Widths
Insulation tape size varies considerably by manufacturer and supplier, but it is very common to find a broad range of popular widths and thicknesses on offer to cover a variety of applications. As with the choice of tape materials, selecting the best electrical tape thickness and width for the task at hand will depend entirely on the application you are intending to use it for and the environment where it will be situated.
More Electrical Tape Guides