View all Wind Turbines
---
RS Stock No.:

304-5006

Mfr. Part No.:

CA-02/01

Brand:
RoHS Status: Not Applicable
Legislation and Compliance
RoHS Status: Not Applicable
---
Product Details
Rutland 910 Furlmatic
The Furlmatic model is specifically designed for high reliability at remote sites and land based locations that frequently experience high winds, eg, isolated and exposed locations, high elevations & coastal areas. ,Professional applications, where the installation may remain unmanned for long periods of time, can be assured that the furling tail system will orient the turbine out of wind above speeds of 15m/s (35mph) thus reducing stresses on the tower and turbine. This feature also provides mechanical and electrical protection to the system even in very strong winds.It generates continuous power in wind speeds from 5mph until furling and delivers 1.5A @ 10mph, 7.5A @ 22mph,Typical uses:
Data monitoring – water, environmental, etc.
Telemetry & Telecoms
Broadband, TV, & Radio repeaters
Remote traffic signs
Windcharger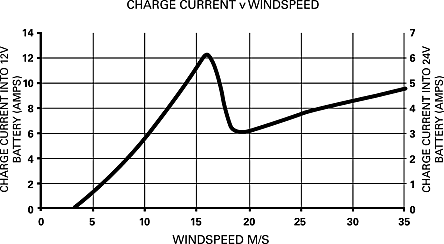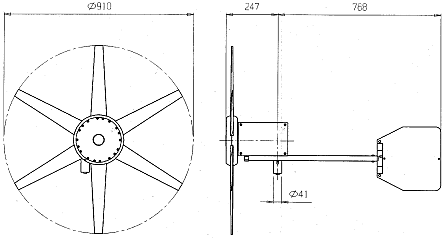 Rutland Windcharger System


Rutland Windchargers are micro wind turbines used for battery charging at both permanent and temporary sites. They are a convenient and cost effective alternative power supply particularly for isolated locations where the grid is unavailable or too expensive to install. Rutland Windchargers are a long established brand of reliable turbines and voltage controllers.
• Eliminate or reduce site visits for battery changeovers
• Maintain Continuity of power for essential datalogging or communications
• Replaces the need for grid connection, fuel or generators at remote sites
• Combine with solar panels for year round balance of energy generation
• Use the power generated at 12V for DC equipment or connect to an inverter for 230V low energy appliances, eg laptops.




Both Windcharger models are highly efficient at converting the power in the wind to electrical energy. They feature the Rutland low torque alternator and fine profile aerofoil blades delivering power from a very low wind speed whilst being
robustly constructed to give long service at unattended sites.


Rutland Windcharger Voltage Regulators


A voltage regulator is recommended with each windcharger. This electronic device provides an easy to connect interface between the windcharger, solar panels and battery whilst also providing protection from overcharging. Two models are available with individual design features but both are PWM, pulse width modulation, controlled which tapers the charge current until eventually slowing down the speed of the turbine to an idle. A shutdown switch allows the user to isolate charge current for maintenance or battery changeovers.
---
Specifications
| | |
| --- | --- |
| Attribute | Value |
| Blade Diameter | 910mm |
| Maximum Wind Speed | 35mph |
| Weight | 15kg |