STMicroelectronics SensorTile.box PRO Multi-Sensor And Wireless Connectivity Development Kit Accelerometer Sensor,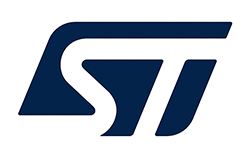 RS Stock No.:

267-8055

Mfr. Part No.:

STEVAL-MKBOXPRO

Brand:
View all Sensor Development Tools
---
78 In stock - FREE next working day delivery available
RS Stock No.:

267-8055

Mfr. Part No.:

STEVAL-MKBOXPRO

Brand:
Legislation and Compliance
COO (Country of Origin):

IT
---
Product Details
SensorTile.box PRO with multi-sensors and wireless connectivity for any intelligent IoT node
The STEVAL-MKBOXPRO (SensorTile.box PRO) is the new ready-to-use programmable wireless box kit for developing any IoT application based on remote data gathering and evaluation, exploit the full kit potential by leveraging both motion and environmental data sensing, along with a digital microphone, and enhance the connectivity and smartness of whatever environment you find yourself into.
You can entirely enjoy the SensorTile.box PRO experience regardless of your level of expertise, the box kit could be exploited according to three different modalities:
Entry mode: run a wide range of already embedded IoT applications on your box.
You can download the free STBLESensor App on your smartphone and immediately begin commanding the board with any of the following applications that have been specifically designed to work with the board sensors:
1.Motion: Compass, Free-fall detection, Level, Pedometer, Sensor-fusion - Quaternion
2.Environmental: Barometer
3.Log: Data recorder
4.AI and MLC: Baby crying detector, Human activity recognition
5.User interface: Qtouch
6.Connectivity: NFC Tag
Expert mode: build custom applications through the STBLESensor App by selecting specific input data and operating parameters from corresponding available in-box sensors, functions to assess/compute those data, and output types that you need, while leveraging on the available powerful algorithms.
Pro mode: develop quickly your own tailored IoT application taking advantage of STM32 open development environment (ODE) and ST function pack libraries, including sensing AI function pack with neural network libraries, without the need to perform any coding activity.
The SensorTile.box PRO board fits into a small plastic box with a long-life 480mAh rechargeable battery, for the first time leveraging also on a wireless charger and a programmable NFC tag. The board can be easily connected via Bluetooth to the ST BLE Sensor app on your smartphone, from which the box kit can be enjoyed in Entry and Expert mode. In Pro mode, professional users can exploit the firmware programming and debugging interface in the STM32 ODE for developing their firmware from scratch.
Key features
All-in-one sensor node, which fits into the palm of your hand (40x63 mm) for any IoT applications


Ready-to-go development kit


Ultra-low-power with FPU Arm-Cortex-M33 with TrustZone® microcontroller (STM32U585AI)


microSD™ card slot for standalone data logging applications


On-board Bluetooth® Low Energy 5.2 (BlueNRG-LP) and NFC tag (ST25DV04K)


High precision sensors to gather high-quality data:
Low-voltage local digital temperature sensor (STTS22H)
Six-axis inertial measurement unit (LSM6DSV16X)
Three-axis low-power accelerometer (LIS2DU12)
3-axis magnetometer (LIS2MDL)
Pressure sensor (LPS22DF)
Digital microphone/audio sensor (MP23DB01HP)
Hardware power switch
Green and orange system LED to display the power supply state
4 programmable status LEDs (green, red, orange, blue)
2 programmable push-buttons
Audio buzzer
Reset button
Qvar with electrodes for user interface experience
Interface J-Link/SWD debug-probe
Interface for extension board
Socket for DIL24 sensor adapters
Power and charging options: USB Type-C® charging and connecting, 5 W wireless charging and rechargeable long-life 480 mAh battery


Develop apps quickly regardless of your level of expertise:
Entry mode: wide range of default IoT and wearable applications
Expert mode: create your own app in a simple graphic environment
Pro mode: develop code in an intuitive way using STM32 Open Development Environment (ODE) and ST function pack libraries
STBLESensor app on the smartphone (both on the Google Play and Apple Store) allows you to immediately connect to the box kit


Windows, LINUX, and MacOS ST software compatibility


Firmware over-the-air (FOTA) upgrade


Certifications: CE, FCC, UKCA, IC
---
Specifications
| Attribute | Value |
| --- | --- |
| Sensor Technology | Accelerometer Sensor, Audio Sensor, Gyroscope Sensor, Magnetometer Sensor, Pressure Sensor, Temperature Sensor |
| Featured Device | STM32U585AI |
| For Use With | Intelligent IoT Applications |
| Kit Classification | Development Kit |
| Kit Name | SensorTile.box PRO Multi-Sensor And Wireless Connectivity Development Kit |