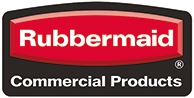 Rubbermaid Commercial Products
Chem. de Blandonnet 8, 1214 Vernier, Switzerland
Experts in Waste Management & Movement, Safety, Cleaning & Hand Hygiene
Waste Management & Movement Solutions
Slim Jim Step On Containers
Features a slim profile and footprint to fit in tightest spaces. Slim Jim® Step-On containers are constructed with premium-quality materials and meet the needs of any environment with efficiency, safety, and durability. 5 year warranty for added peace of mind.
Safety Solutions
Highly durable, highly visible and highly flexible safety signage and barriers to ensure you maintain health and safety within your facility. Whether there's a spill or maintenance work, the Rubbermaid Commercial Products range of safety solutions will help ensure there are no unneccessary accidents.
Trucks, Trollies & Material Movement
Heavy duty, highly durable platform trucks, bulk trucks and carts. Ideal for any type of material movement, from waste to electricals to cleaning goods.
Facility Cleaning
From the water and time-saving PULSE Mop to the highly convenient Dual Action Sweeper, Rubbermaid Commercial Products have a wide range of solutions to keep your facility clean and hygienic.
Washroom Equipment: Soap & Air Fresheners
Exceptional quality soap, sanitiser and air freshener products including sealed refills in touch-free dispensers to minimise the spread of germs. All Rubbermaid Commercial Products' Washroom Dispensers come with a lifetime warranty for added peace of mind.
Smoking Management
A range of smoking management containers to remove the unsightly stain of cigarette butts from your facility. Highly durable coming with a 5 year warranty, and decorative so they fit the look and feel of your facility and brand.