i
More info
Using Crunchbase data, we've looked at some of the world's biggest technology companies to see who is investing the most into Artificial Intelligence (AI) acquisitions.
Multiple industries are increasingly investing in AI technology - whether to improve their products, make their services more personal or to reduce the amount of time their production process takes. It's therefore little surprise that this is leading to the AI merger and acquisitions market becoming much broader - and multiple tech corporations, such as Google, Apple and Facebook, are leading the way in this.
As AI continues to become more of a necessity within tech companies' strategies, it's clear that they are also recognising the value of acquiring both AI startups and established companies. In the next 10 years, we should expect to see the possibilities around AI advance significantly; whilst the magnitude of what AI has transformed already seems to be beyond any of our expectations, it is still arguably in its infancy. It's simply no surprise that tech companies are continually seeking to expand their expertise by acquiring these startups.
Although it's not just companies within the tech industry that are acquiring the most AI startups, they are certainly leading the way. There is also the concern that many companies simply won't be able to keep up with the likes of Microsoft and Amazon and, at the same time, over the next decade we should expect to see more companies acquiring startups in order to expand their understanding and knowledge of AI.
The likes of Uber should be one to watch, having acquired Mighty AI - who deliver training data to companies that build computer vision models for self-driving vehicles - in order to enhance and scale their self-driving technology. As the industry grows, this may be another group of potential acquirers we could start to see more and more of.
You can find all data and sources here.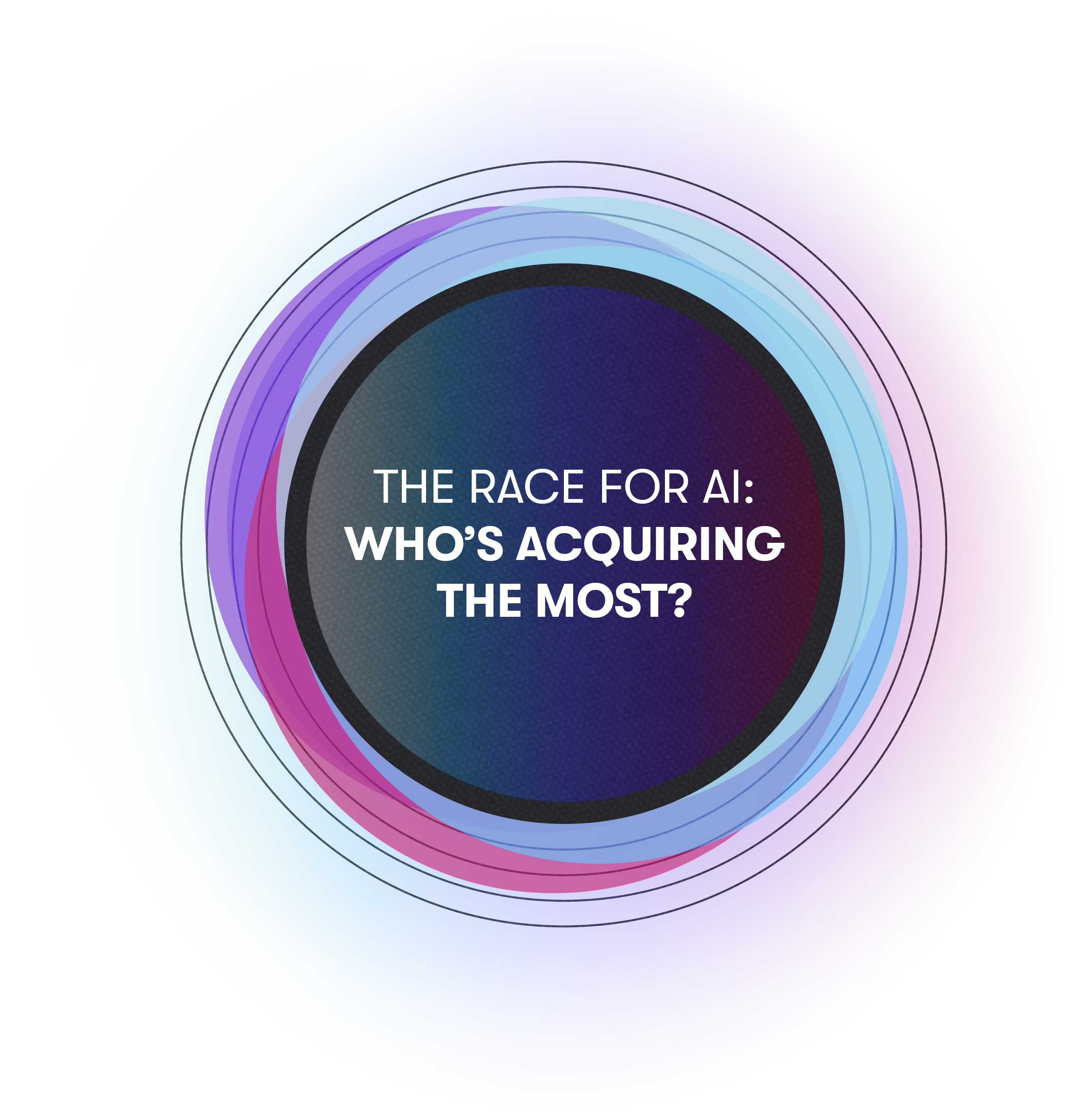 Who's Making The Biggest AI Acquisitions in 2019?
Corporate giants like Google, IBM and Apple are competing in the race to acquire private A.I companies. But, who's making the most investments? Compare the acquisition records of some of the world's biggest tech giants over the last decade to see who's investing the most in A.I startups.
Hover over the bubbles on the graph for more information on each acquired company.Tap on the bubbles on the graph for more information on each acquired company.
Acquistion Price, USD:
Pinch and zoom to explore the graph