Electronics - it's the way forward!

Electronics underpins virtually every technology advancement. From 3D printing and drones to virtual reality and autonomous vehicles, those engaged in electronic design need to balance today's needs and uncertainty, with a longer term development roadmap.

Did you know we've been supporting the electronics sector since we began in 1937? We have a plethora of brands, technologies, tools, services and ideas that can help you.
Calibration Service
Need confidence in the accuracy of your equipment? We can calibrate and certificate new and existing units to national standards.
Learn More >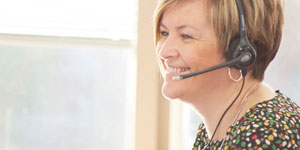 Technical Support
We know how important advice and support is to you.We offer easy access to help online, phone or at our RS Local branches.Never get stuck again.
Learn More >
DesignSpark PCB
Our FREE DesignSpark PCB software helps your business explore more design options - capture schematics & create PCB layouts. Let innovation flow.
Learn More >
We have the brands you need to get the job done.

Build your own industrial IoT
If building your own industrial IoT application seems like an impossible task, the SensorTile Wireless Industrial Node might be your solution.
Learn How >
Oximeter Solutions
The need for pulse oximters has grown worldwide, read how an RS customer designed and built their own.
Read More >
Projects for Education
Learn how to build an IoT weather station, automate your home and get started with the Mikroe Necto Studio development environment.
Learn More >