i
More info
Since the landmark Factory Act of 1802, workplace safety has continued to improve and grow. However, it was the landmark 1974 Health and Safety at Work Act (also referred to as HSWA, the HSW Act, the 1974 Act or HASAWA) that made the most substantial contribution to modern workplace safety. When the law was passed across the UK it required employers up and down the country to protect the 'health, safety and welfare' of their employees, as well as any temporary, casual or self-employed workers, clients, visitors and members of the general public on their premises.
Since the passing of the 1974 HSW Act and the changes it implemented, the number of fatal injuries to employees between 1974 and 2007 fell by 73%, with the number of non-fatal injuries falling by 70%. These figures more than prove the importance of Health and Safety legislation and the impact it can have.
It's not just UK workplaces that continue to improve, around the world employee fatality and injury rates are gradually falling, with recent changes in other countries like the introduction of the 2015 Health and Safety at Work Act in New Zealand and stricter sentencing guidelines in the UK.
Although the factories and working environments of today are worlds away from the health and safety nightmares of old, there is no denying that improvements still need to be made.
We have analysed data from the Labour Force Survey and conducted our own survey of 1,306 workers, split across all the featured industries, to establish which industries are leading the way and which are falling behind when it comes to workplace injuries, fatalities, training and overall health and safety.
Safety at Work
Health And Safety At Work
HOW DO
INDUSTRIES

COMPARE?

Every job has its risks, whether it's manufacturing, admin or education, yet there are a number of professions that come with a higher risk of serious injury and illness. The good news is that health and safety standards continue to rise – but there's still room for improvement.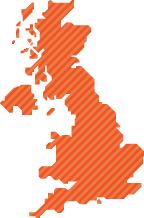 Use the filters below and click on each bar to discover more about the UK's most and least safest industries to work in.
Use the filters below and tap on each bar to discover more about the UK's most and least safest industries to work in.
Safest
Overall score (out of 100)
Least safe
Safest
Overall score (out of 100)
Least safe