RS PRO tool partner of GR MotoSport team 2021
In the challenging world of racing and modified production motorcycles, you need quality tools you can trust.

When you're dealing with bikes that are capable of speeds over 200mph within a matter of seconds, safety is everything.
The Bennetts British Superbike Championships is the leading road racing superbike championship in the UK. RS is proud to be the RS PRO tool partner for GR MotoSport during the 2021 season.

RS PRO gives mechanical engineers a choice of over 60,000 quality products and tools they can trust. Our tools are tested, inspected and certified to international quality standards, and checked for durability and consistency before receiving the RS PRO seal of approval.


CLICK THE BANNER TO ENTER THE COMPETITION FOR YOUR CHANCE TO WIN
Iconic racetracks
9 facts you didn't know about iconic racetracks on the BSB British SuperBike Championship 2021 schedule
Discover more >
GR MotoSport - the story
We spent a day with Brent Gladwin and asked him about the origins of GR MotoSport
Read Story >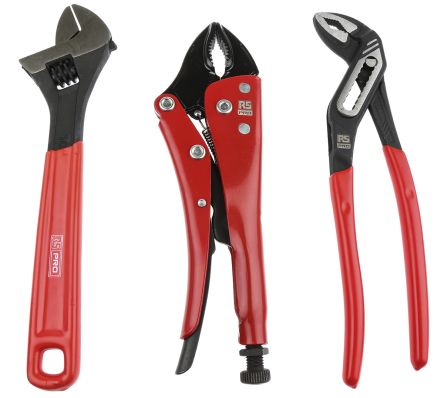 Quality assured tools for you and the team
EXCLUSIVE RS PRO TOOL BUNDLES
View Range >
How to keep a high-performance bike on the track
Keeping a high-performance bike on the track relies on a partnership between rider and crew.

Our DesignSpark team speak to GR MotoSport engineer Danny Wright about how using data gathered from a combination of sensors allows the crew to set up and fine-tune the bike's performance to give that extra vital edge to the rider.
Virtual meet and greet with GR MotoSport
Watch our Q&A session with the GR MotoSport team manager, lead mechanic and all-star rider Storm Stacey as they share their experiences of preparing, maintaining and racing a superbike.